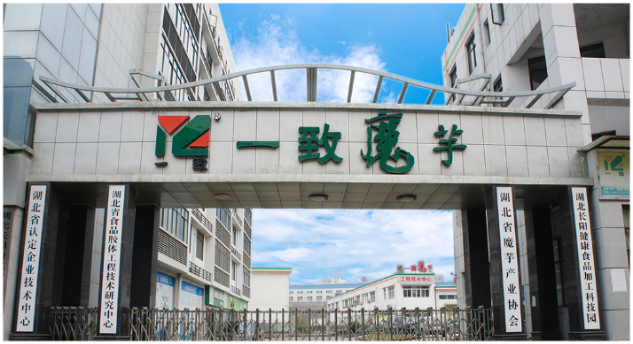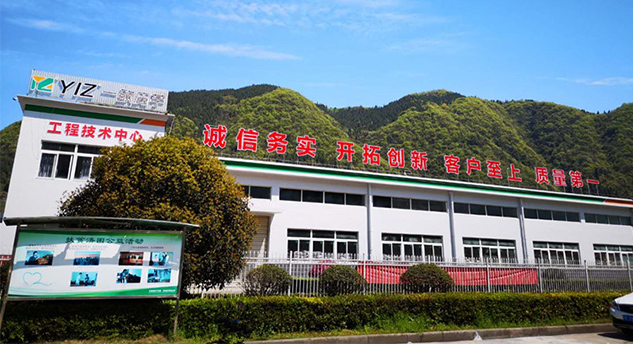 Hubei Yizhi Konjac Biotechnology Co. LTD
Hubei Yizhi Konjac Biotechnology Co., LTD. Is located in Changyang Tujia Autonomous County, Yichang city, Hubei Province, 30° N, the core region of global high-quality Konjac cultivation, Wuling Mountains. Company was founded in 2007, the registered capital of 58.229 million yuan, is melting plant guide, konjac acquisition, origin pretreating, deep processing and foreign trade export, brand management for the integration of konjac production-oriented enterprises, the whole industry chain have uniform fine fiber biological technology co., LTD., hubei consistent konjac biotechnology limited company in yunnan, hubei heart biological technology co., LTD. Three subsidiaries. After more than ten years of development, Hubei Concord Konjac Biotech Co., Ltd. has grown into a global manufacturer of Konjac gum and Konjac cleaning and care products, as well as a well-known manufacturer of Konjac healthy food in China. DUPONT, ROQUETTE, Cargill, Procter&Gamble, L'oreal, Zamboanga Carrageenan, Granotec, three squirrels, baicao flavor, qinqin, crayon xiaoxin, golden gong, Zhou Black Duck, hi eater, hi pan, and other well-known domestic food enterprises or brands to achieve long-term strategic cooperation, Products have covered more than 40 developed countries and regions such as the United States, Mexico, Canada, France, South Korea, Germany and Russia.


Company was founded, always focus on the "global konjac industry leader" strategic positioning, relying on hubei, yunnan and guizhou in China high quality konjac, through the use of advanced konjac products deep processing technology, in order to "continuing to meet user demand for healthy living standards continue to improve," as a strategic orientation, through traditional distribution, Internet direct marketing, and other business model services, ODM different users in different countries, regions, adhering to the "integrity, serious, quick action and see the results" team values for different countries, different area sustainability users to share the health of Chinese konjac products.
Company joint huazhong agricultural university in 2012, the construction of three gorges university "food colloids engineering technology research center of hubei province" by the science and technology department identified as the "hubei province engineering technology research center", in the same year by hubei province development and reform commission, the provincial department, provincial financial department, the province bureau, tax bureau and wuhan customs jointly identified as provincial enterprise technology center "; In November 2016, the company was officially listed on the New Third Board and became the first high-tech public company in China's Konjac industry to be listed in the capital market (stock code: 839273). In 2017, Hubei Provincial Development and Reform Commission recognized it as "Hubei Engineering Research Center for deep Processing and Comprehensive Utilization of Konjac Glucomannan". In 2018, it was recognized as "Provincial Key Agricultural Leading Enterprise" by Hubei Provincial Department of Forestry; Hubei Provincial Commission of Economy and Information Technology recognized as the "invisible champion in the field of small giants", in 2019 "Konjac colloidal key technology research and development and industrialization" was awarded the "Science and Technology Progress Award first prize" by the People's Government of Hubei Province, in 2020 the company was awarded the second batch of "special new small giants" by the Ministry of Industry and Information Technology. At present, the company is striving for national agricultural industrialization key leading enterprises. The company is a participant of konjac powder standard of Ministry of Agriculture of China and the maker of Food Safety Local Standard Konjac Dietary Fiber of Hubei Province, and has grown into one of the leading enterprises of Konjac industry in China.
Company currently has "consensus", "magic music" and "consistent chew le", "uniform fine fiber" and "sister", "ChuYi fragrance", "continuous", "man" and "magic" Jane more hydrophilic gel, shampoo, food independent brands, and 53 with patents, including "consistent and figure" it is the first in China konjac industry by the state administration for industry and commerce as "China well-known trademark"; The product production includes the hydrophilic colloid, the beauty makeup product, the health food and so on three big categories more than 180 lines. Among them, hydrophilic colloid is mainly used as a natural ingredient in meat products, gelatin food (jelly pudding, bionic vegetarian food, etc.), flour products, health meal replacement, dairy products, drinks and other comprehensive foods. Beauty makeup products mainly focus on konjac skin cleaning sponge, Konjac skin cleaning soap, Konjac facial mask and other health care products; Health food includes immediate dietary fiber konjac, konjac healthy leisure food, konjac food prepared food, meal replacement powder, etc.

While realizing the benign development of the enterprise, the company is also committed to promoting the continuous increase of farmers' income and wealth, and vigorously promoting the industrial poverty alleviation mode of "leading processing enterprise -- primary processing plant -- specialized cooperative -- industrial base -- farmer planting", which has been affirmed by party committees and governments at all levels. In 2019, the company was rated as "A Thousand enterprises helping a thousand Villages" advanced private enterprise in targeted poverty alleviation action by Hubei Provincial Federation of Industry and Commerce and Hubei Poverty Alleviation Office. Wu Ping, chairman of the company, was awarded the title of "An Advanced Individual in Poverty Alleviation Through Civil Construction" by the Central Committee of Civil Construction.